As mentioned in the book, The invention of the electric car has taken on renewed interest among not only DIY enthusiasts but also automotive industry. We all know of the success of Elon Musk's Tesla automobiles that have since dominated the electric car market. Whether you were in America, Europe or Hong Kong, if you wanted to purchase an electric vehicle with all the extras (and had the wallet) you were hard pressed to buy anything other than a Tesla. Well, it looks like finally the consumer market for this technology is starting to heat up !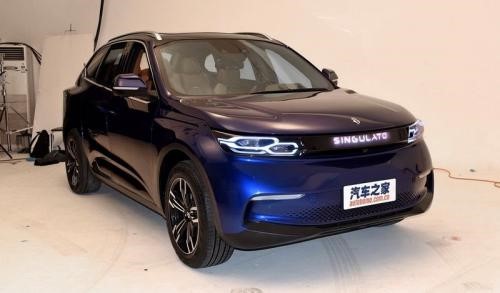 A set of electric car competition is set to challenge the Tesla brand. Chinese-funded smart cars startups are about to launch vehicles that directly compete with Tesla's Model 3's sedan. The intent is to sell vehicles below the $35,000 USD mark locally in China since Chinese buyers would expect to add 25% import tariffs. This price also competes directly with Tesla's Model 3 for the US consumer market.
This would effectively allow Chinese EV startups an advantage over Tesla in its domestic market while make their cars more premium.
There are three companies in China that acknowledge the Model 3 is the car to beat; Future Mobility, WM Motor and Singulato. "The first of  these vehicles are expected to carry a price tag of 200,000 – 300,000 yuan" said Singulato's co-founder and CEO Shen Haiyin in an interview with Reuters.
Indeed, it seems the Chinese automakers are winning to accept the challenge. For example Daniel Kirchert, president and co-founder of Future Mobility, says they have plans to make their electric SUV bigger than the Model 3 and more luxurious. "In the end, it's really about how premium you are. That's the real challenge."
WM Motor plans to launch its electric plug-in SUV in the second half of 2018, and priced to compete the Model 3, co-founder Freeman Shen told Reuters. They hope to be selling around 100,000 cars a year.
In short, there is rising competition nipping at the Musk's heals who currently still enjoys a near monopoly in the mid-range and premium EV space. However, unless Tesla is able to quintuple the number of cars it sells, and earn enough to get 10 times the multiple of its bigger rivals by the end of 2018, the next two years may be up for grabs for market dominance.
References:
Zerohedge: http://www.zerohedge.com/news/2017-04-19/chinese-carmakers-volkswagen-bmw-roll-out-tesla-killers